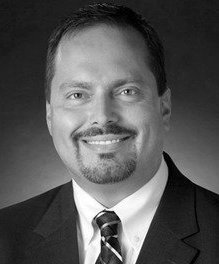 Dr. Carlos E Quezada,
FACOG, MIGS-FPD, MSCP
Board-Certified ObGyn in East Texas
Welcome to the home page of Dr. Carlos Enrique Quezada of Longview, Texas. He has more than 24 years' experience caring for and treating women for health care issues of all kinds. He specializes in obstetrics, gynecological care, minimally invasive gynecological surgery, infertility, and hormone replacement therapy. He is the only minimally invasive gyn surgeon in Longview and only Menopausal Society Certified Practitioner in Longview. Dr. Quezada is a leader in robotic surgery for multiple female pelvic issues, including pelvic reconstruction.
Dr. Quezada can best be summed up as a combination of innovative cutting edge big city surgery with a small town, country music loving, small town kid, dedicated U.S. Navy veteran, Texas proud patriot, a father, brother, husband with a splash of Latin flare.
Carlos was born in Laredo, Texas and moved to San Antonio with his adopted grandparents at age 4.  He quickly learned to be a devoted San Antonio Spurs fan after watching his first game at Hemisfair Arena.  He attended school at South San West Campus, then moved on to Palo Alto College where he became president of the Alpha Theta Pi honor society.  He graduated from the University of Texas at San Antonio with Bachelor of Science and was a member of the Pre-Med Honor Society.  He attended  the University of Texas Health Science Center at San Antonio under a full scholarship from the U.S. Navy and received his Doctorate  of Medicine degree.  He founded the Military Medical Honor Society in medical school. He joined the United States Navy where he also completed a residency in Obstetrics and Gynecology at Naval Medical Center San Diego in 2003. He returned back to his home, Texas after serving 12 years across the world. He practiced in San Antonio, Texas
 In total, he spent 16 years with the U.S Navy, having been stationed in Europe, Asia and throughout the United States.  He left active duty service as a Lieutenant Commander (LCDR) and returned home to take care of his hometown folk.  He is a fellow of the American College of Obstetrics & Gynecology, (board certified OBGYN).  He was a member of the Texas Medical Association, American College of Obstetrics & Gynecology (ACOG), Bexar County Medical Society, & Mexican American Hispanic Physicians Association.  He served as the Secretary-Treasurer for Section V, District XI for ACOG representing San Antonio in advocating women's health issues.  After a long search, Dr. Quezada and his wife have found a new home here in Longview.
Dr. Quezada received his board certification from the American Board of Obstetrics & Gynecology, and he is a fellow of the American College of Obstetricians and Gynecologists (ACOG). Dr. Quezada has held numerous medical and academic appointments, including as Chief of Obstetrics & Gynecology at Naval Hospital Bremerton Washington. He was also Adjunct Faculty for the Family Medicine program at Naval Medical Center Bremerton in Washington State and Christus Santa Rosa Family Medical Center in San Antonio, Texas. He also was adjunct faculty for the Obstetrics and Gynecology residency at University Hospital San Antonio.
American Board of Ostetrics & Gynecology certified since 2005
American Board of Obstetrics & Gynecology- (MIGS-FPD) Minimally Invasive Gynecologic Surgery-Focus Practice Designation
Menopausal Society Certified Practitioner (MSCP)
He is fluent in English, Spanish, and some Italian.
Awards
Berlix Best Teaching Award 2001
Christus Santa Rosa Health Care Outstanding Clinical Teacher 2015-2016
Current Professional Memberships
American College of Obstetrics and Gynecology
American Association of Gynecologic Laparoscopists
American Institute of Ultrasound Medicine
Texas Medical Association
Research Interests
Radiofrequency ablation technology in treating Adenomyosis
In the News
Dr. Quezada has created this website with the support and collection of data from many colleagues and support staff. He wants a free and reliable repository of data available to ALL women to help guide them on their journey to good health, motherhood or advancing age. Without the many people and friends in his life, this website would not be possible .
Do you want to know more about obstetrician and gynecologist Dr. Carlos E Quezada or the women's medical care he provides, minimally invasive surgical techniques including vNOTES or robotic-assisted surgery?